Contact Web Cleaning Systems
Kelva contact cleaners are available for both single- and double-sided continuous contact web cleaning. Specially developed polymer rollers lift and transfer contaminations from the web surface to easily replaceable adhesive sheets.
The polymer roller is designed to give a very good contact to the web – even at low pressure. The active static discharger, located after the rollers, ensures that the web does not re-attract dust after passing through the cleaner.
These web cleaners are suitable for cleaning of coated (glossed) paper, film and foil with low dust levels. Web speeds up to 300 m/minute and web widths up to 2.500 mm.
Contact us for more information.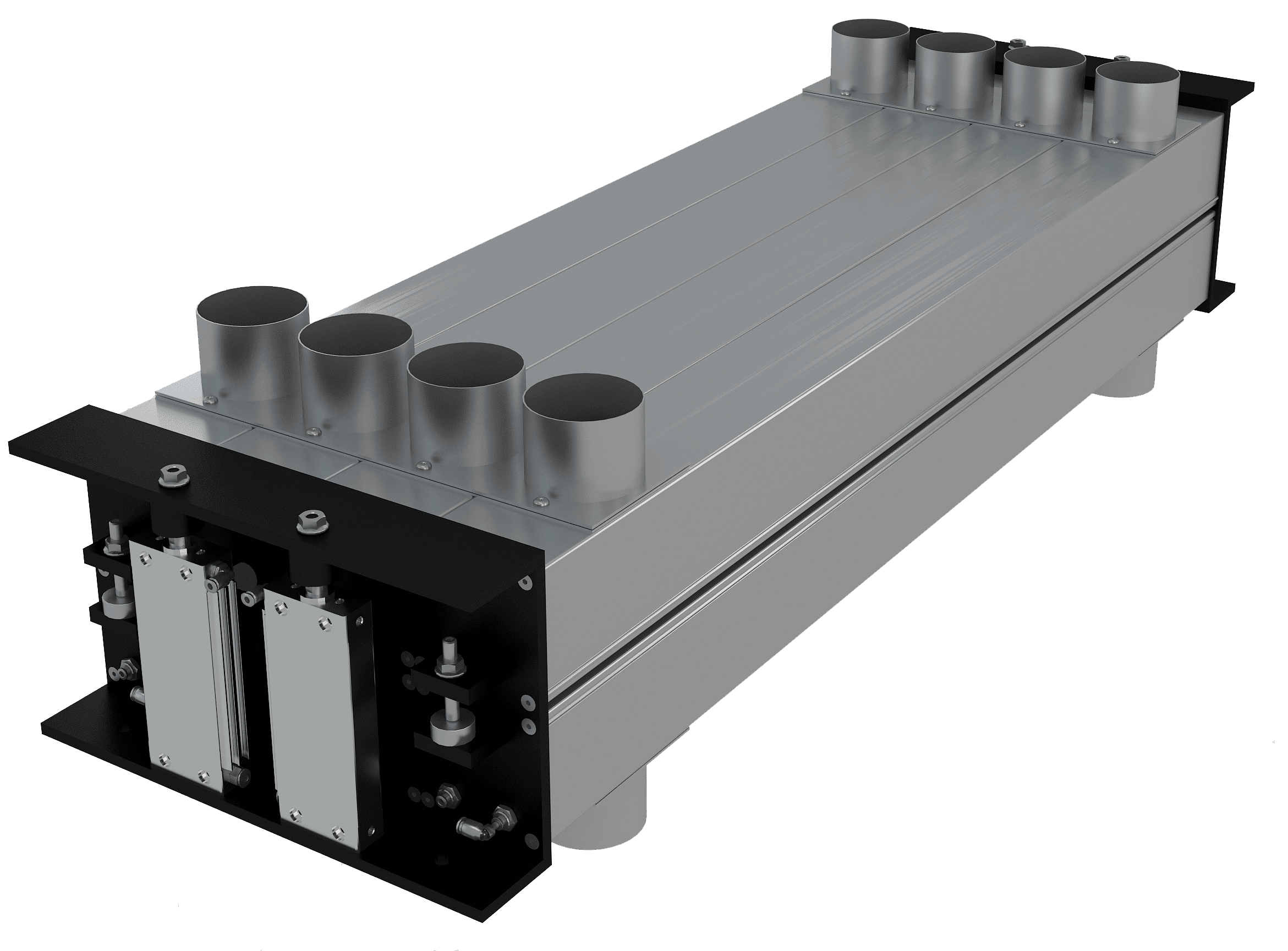 Examples of web cleaning installations