SF – mechanical shaft with optimal mechanical centring
In our cooperation with Schlumpf Scandinavia AB, we are now driving the development and manufacturing of this high performance mechanical shaft.
Thanks to the synchronized movement of all lugs, the SF shaft provides optimal centring regardless of the core diameter and the roll weight.
The expansion can be done either completely mechanically or driven by compressed air.
We desing the shaft specifically for your specific needs. If you have odd core diameters, we adapt the design to your dimensions.
We have a large selection of different expanding elements, both in material and length. Choose between rubber, polyurethane, aluminum and steel. Lengths can vary from 50 to 100mm depending on your needs.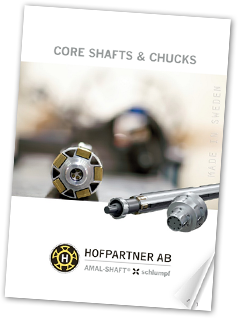 Browse our air shaft and chucks broschure

---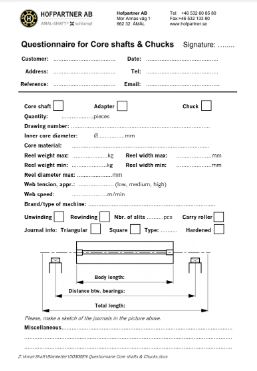 Download our questionnaire for Core Shafts & Chucks and e-mail to info@hofpartner.se