Core shafts – innovation through tradition
AMAL-SHAFT® – air expanding shafts
As early as in the fifties we invented AMAL-SHAFT® here in Åmål. We have fostered our legacy since and constantly developed our expanding shafts.
The AMAL-SHAFT® trademark is known for its core shafts of the highest quality, with a durability out of the ordinary. We use only top-notch components in our products.
Read more about AMAL-SHAFT® and see which version fits your needs best.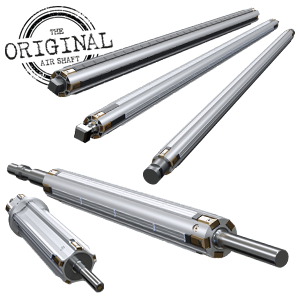 Schlumpf – Core shafts
Since 2015 we manufacture, develop and market Schlumpf's noble core shafts. We cooperate closely with Schlumpf Scandinavia regarding sales and marketing so you will see us together sometimes at fairs.
If you prefer a central tube or are in need of the highest possible strength, we can offer Schlumpf's complete line of shafts.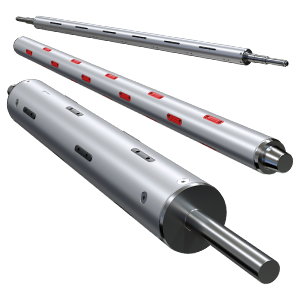 Mechanical shafts
When the best of the best is needed. When your need is optimal centering in combination with high strength and safety, we can offer the market's best mechanical core shafts.
These shafts are designed and manufactured under license of Schlumpf Scandinavia AB with, of course, the same precision and quality as its Swiss predecessor.