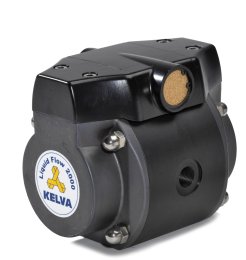 LF – diaphragm pump
Fully air driven
Less pulsation (-70%)
Lower air consumption (-30-50%)
Lower maintenance costs
Longer diaphragm lifetime – less downtime
Built-in sound muffler
Kelva LF Pump has a revolutionising air valve design and central flow technique. It has com­pact design and has total flexibility in installation.
The Kelva LF, thanks to the central flow, the more efficient air motor, new flap valve design and flexible diaphragm suspension heavily reduces both pulsation and noise.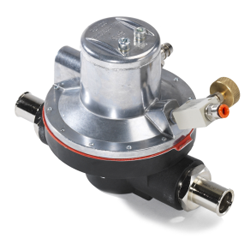 VP-diaphragm pump
Fully air driven
Can handle anything from water to sludge in the low flow range
Excellent in situations where portable and submercible equipment is needed
Bayonet opening as option for faster dismantling
Kelva 's classic versatile VP-Pump is available in a number of sizes. Bayonet opening for faster opening and clean­ing, is available for some models. Diaphragms and O-rings are available in several different materials, depending on the liquid.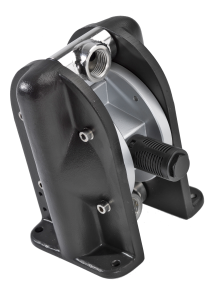 IP-diaphragm pump
Fully air driven
Available as single or double
Choose between 25 or 70 liters/min
Turnable in- and outlet ports
Kelva IP double acting, pneumatic diaphragm pumps are specially designed for pumping flexo ink, gravure ink, glue and solvents, with maximum capacity of 25 or 70 liters per minute.
Available connected as two coupled single pumps or one double pump.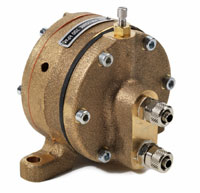 LV – level control unit
To control your pumping system without electrical components we offer our level control unit LV.
LV2 gives a signal at a low level while the LV6 gives a signal at a high level to control your pump system.
LV2 och LV6 are air operated and ATEX approved.