Industrial lifting equipment
Hofpartner AB offers smart lifting equipment for industrial use. Nowadays, ergonomic questions are prioritized. Our assortment of lifting products can solve most of these with their smart weightless handling of material and products.
The heart of our manipulators is a force-sensitive handle which lets our lifts follow the operator's smallest movement.
In industry, space is often limited. Both LionGrip® and Airhandle will fit in with their slim design and yet big work area. Because of a flexible design, our lifting equipment can provide you with a cost-effective solution.
Although industrial lifting equipment often needs to be adapted for each individual case, most cases can be solved by Hofpartner's standard solutions. If adaptations need to be made, our team of experienced engineers is ready.
Liongrip®
The smart lifting equipment LionGrip® can handle the tasks where traditional lifts fail. LionGrip® makes it possible to lift an object out of its center of gravity. You can for example lift a shaft by its end.
Because of the smart force-sensitive handle, LionGrip® can follow the smallest movement up and down.
In the standard versions, LionGrip® handles weights up to 200 kg, has a working radius of up to 4 meters and more than 400° working area.
The robust design and ease of installation make the LionGrip® a very cost-effective solution for you.
Read more about our Liongrip®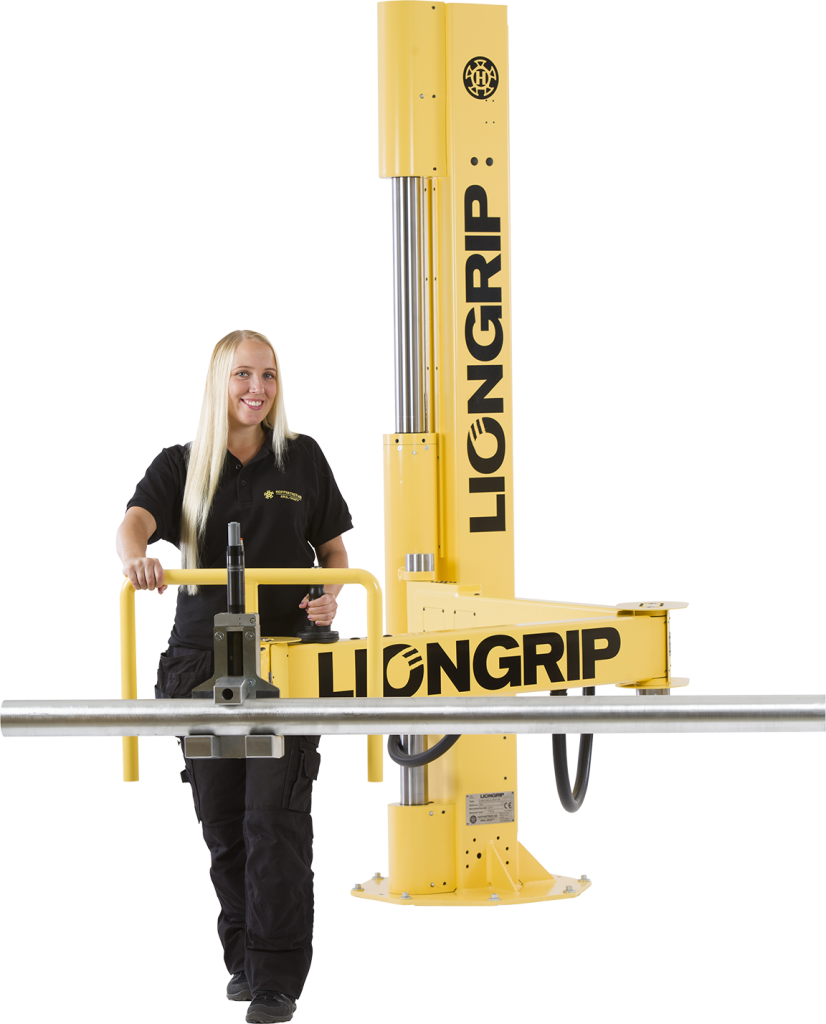 AirHandle
As an addition to LionGrip®, Hofpartner can even offer Airhandle.
With the same force-sensitive handle and electronic circuit board as LionGrip®, we offer a complete family of smart, easy-to-use and safe lifting devices.
Airhandle is a pneumatic lifting equipment for loads up to 150 kg. Airhandle provides a fast, easy and dependable handling where the lift follows the movement of your hand.
This lift can be placed on ceiling rails or mounted on a framework construction with folding arms.
We equip Airhandle with the gripper you need.
Read more about our AirHandle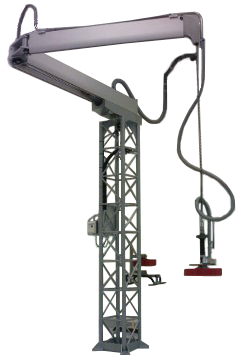 Grippers for our lifting equipment
We sell a lot of different grippers. We have standard solutions and we develop specially designed solutions for your specific needs. We have a team of experienced development engineers.
In our assortment there are among others vacuum grippers, magnets and clamp grippers.
Read more about our grippers

A selection of our lifting equipment in action