Air chucks
We have a wide range of chucks with diameters up to 500 mm.
Our own chucks (ACAM & ACAMS) are air-mechanical. They provide the advantage of perfect centering combined with the simplicity of expansion with air.
We also sell chucks of the Schlumpf brand. In their wide range there are even purely mechanical expanding chucks.
We have an experienced team of engineers. If we do not have the solution you need, we can most probably find a special solution that provides an optimal solution to your needs.
Tailor-made solutions
We tailor chucks when you need something out of our standard range. To the right you see a specially designed chuck for cores with diameter 410mm. The chuck body is coated with a special surface treatment that provides low friction in combination with outstanding durability.
Contact us, even with your special projects. Together we will find a fitting solution.
ACAM – Air mechanical chucks
Our air mechanical chucks are available with a diameter of 70, 76 and 150mm as standard. They are an economical choice with high quality and good performance. They are also available as multi-diameter step design.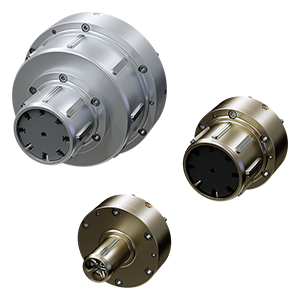 ACAMS – Safety air chucks
These safety air chucks are mainly used in lifting applications, but are also well suited if you want extra high security against web breakage in ordinary winding applications.
We customize the design to your specific needs.