ACAMS – Safety chuck "Norris"
Our newly developed air mechanical safety chuck ACAMS gives you maximum safety against dropping a roll or against lost web tension, with consequential web break.
Our safety chuck expands through spring power and collapses when pressurized. This means that you cannot drop a roll if air pressure is lost or it means extra safety against lost web tension when rewinding or unwinding a roll.
This chuck is especially well suited for handling of rolls with a robot. The safety against dropping the load is extra high. It can however also be used for other applications where extra high safety against lost web tension is essential.
Technology in our safety chucks
The basis in ACAMS is the same well-tested technology as in our standard chuck ACAM and shares its unique choice of materials. Specially worth mentioning is the cone, which is made of an extra wear resistant polymer. The chuck´s housing is made out of high performance steel which is surface hardened and low friction treated with Teflon for maximum strength and efficiency as well as for minimum wear.
Options for our safety chucks
As an option you can get a built-in sensor for sensing if the safety chuck is fully inserted into the core of the roll. The sensor is in in the form of a polymeric ring, which is pushed in when the chuck is fully inserted into the core. You can also get the chuck with sensors, which give a signal when the chuck is expanded or collapsed.
We also adapt our safety chuck to your specific application. If you have special needs, please feel free to ask.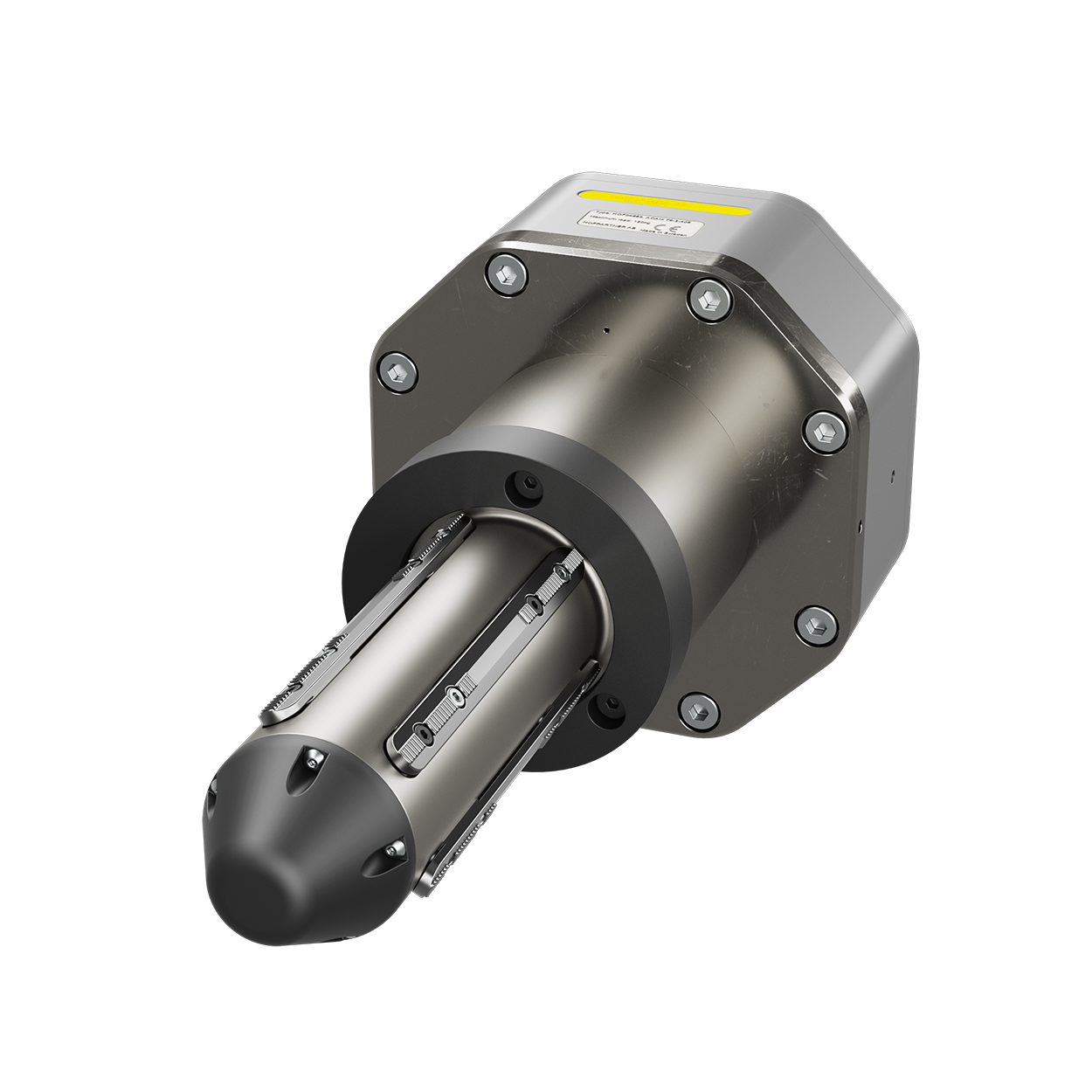 Specifications:
Inverted locking function – safety against air loss
Expanded by spring force and collapsed by compressed air
Perfect centering
Available with sleeve sensor
Available with activation sensor
The chuck cone is made of extra durable special plastic
High torque
Minimal maintenance and little need for spare parts