ACAM – Air mechanical chucks
Our highly valued air mechanical chuck ACAM gives you as a customer a carefree operation. The cone in our chuck is made of special plastic where traditional air mechanical chucks use steel.
This means significantly less maintenance and need for spare parts.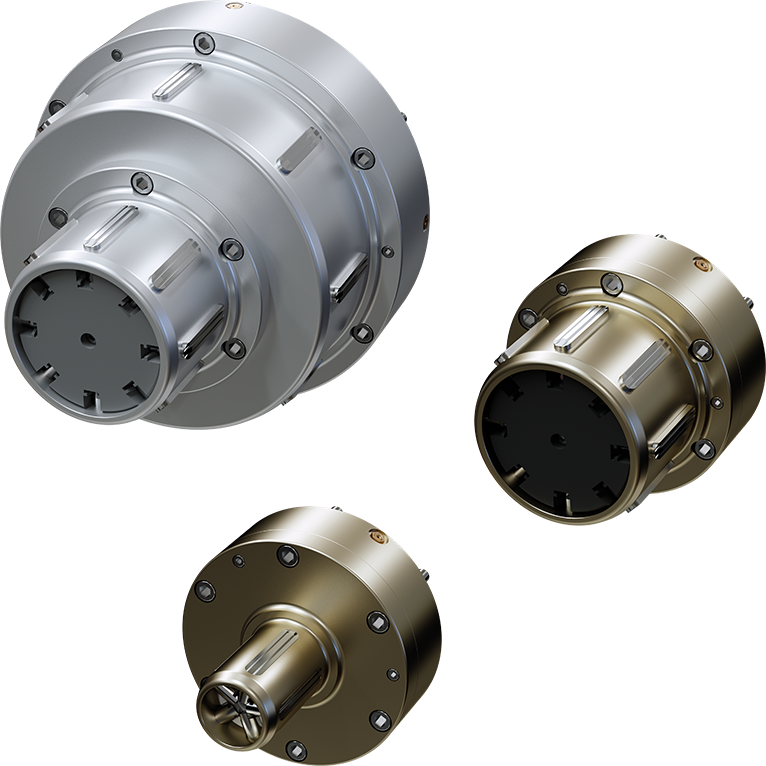 ACAM 70-5
Max load: 1400kg/pair
Max torque: 400Nm/chuck
Expansion: 68-78mm
ACAM 76-5
Max load: 1600kg/pair
Max torque: 450Nm/chuck
Expansion: 74-84mm
ACAM 150-8
Max load: 3000kg/pair
Max torque: 900Nm/chuck
Expansion: 148-158mm
Specifications:
Perfect centring
Expanded via rotary coupling or air gun
Very durable polymeric core
High torque
Minimum maintenance
Other dimensions available on demand
Tailor-made solutions
We tailor chucks when you need something out of our standard range. To the right you see a specially designed chuck for cores with diameter 410mm. The chuck body is coated with a special surface treatment that provides low friction in combination with outstanding durability.
Contact us, even with your special projects. Together we will find a fitting solution.