LGG40-150 | Standard shaft gripper
To grab round shafts with diameter 40-150mm we offer a gripper called LGG40-150. The LGG is powered by an air motor and thanks to a screw function it is completely self-locking.
LGG is available in right and left versions and is easily convertible from one to the other.
Specification:
Width: 140mm
Max load: depending on length mm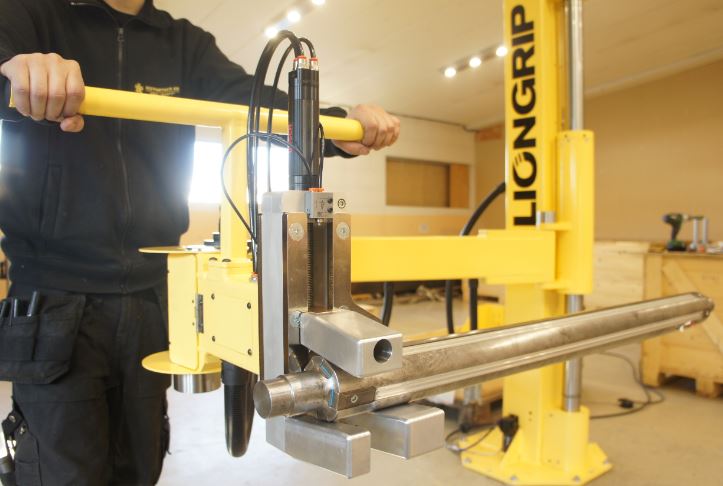 LGGT 70-76 | Narrow shaft gripper
When the space for grabbing a shaft is limited, we offer our LGGT 70-76.
The grip is self-locking and very strong. It can hold a shaft horizontally despite short grip.
The grip can also be adapted to other diameters.
Specification:
Width: 50mm
Max load: depending on length mm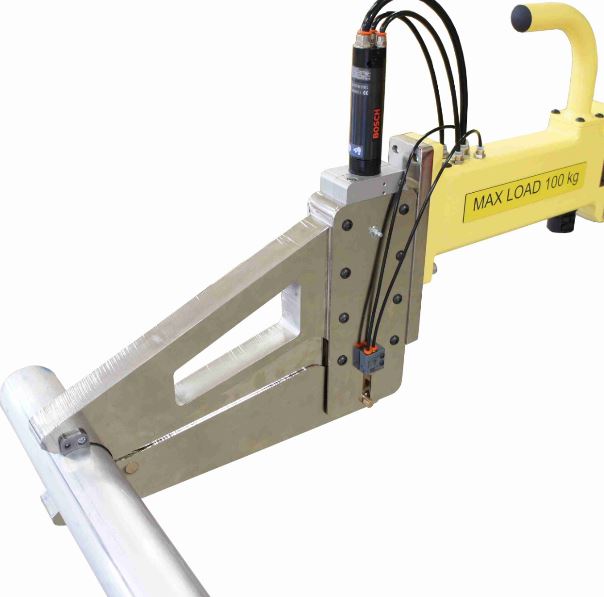 Symmetrical shaft gripper
Our Liongrip equipped with forks is the perfect lifting device for handling pallets. What today is an obvious injury hazard in your factory, can be a quick and risk-free handling with Liongrip.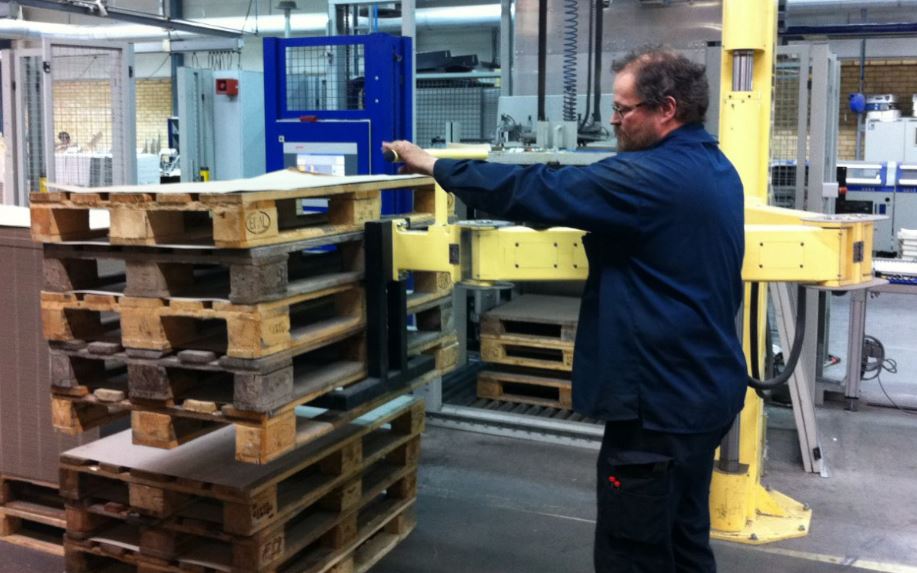 Our clever gripper for handling cutting dies has a built-in tilt that makes it easy to mount the tool in the machine. Liongrip can lift from floor to die roller and follows the operator's every hand move.