Roll handler for Liongrip
Our custom-made roll handler for Liongrip eliminates the need for balancing. This handler is perfectly fitted for (for example) loading load small rolls fast and easy on a pallet.
The roll handler is built for up to 100 kg rolls, depending on roll width and Liongrip's arm length and stroke.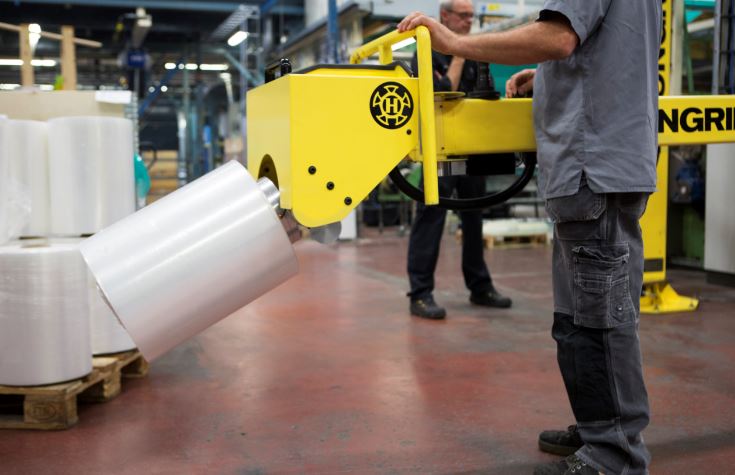 Roll handler for chain lift
We sell, among others, Schlumpf's and HT Lifting System's roll handlers in a lot of variations, both manual and driven. You'll get great performance for a competitive price.
The film below shows one of HT's roll handlers.